I just bought an acoustic guitar , with a solid mahogany back (arched).
i accidentally hit the armrest of my chair with the back of my guitar . My guitar crack for about 1inch (2centimets) at the back . The crack look very tight on the outside , and i dont see any crack from the inside of the guitar . As you can see in the pictures
i do some research with google and i think i should glue the crack with Titebone glue and add cleats to fix it . But i'm not sure if the glue can flow into the crack . And should i add some cleats to the inside ? its hard to me to find the location of the crack from the inside thou .
i cant find a pro luthier at my country so please help me out . I'm sorry for my english is very bad .
here is the pictures :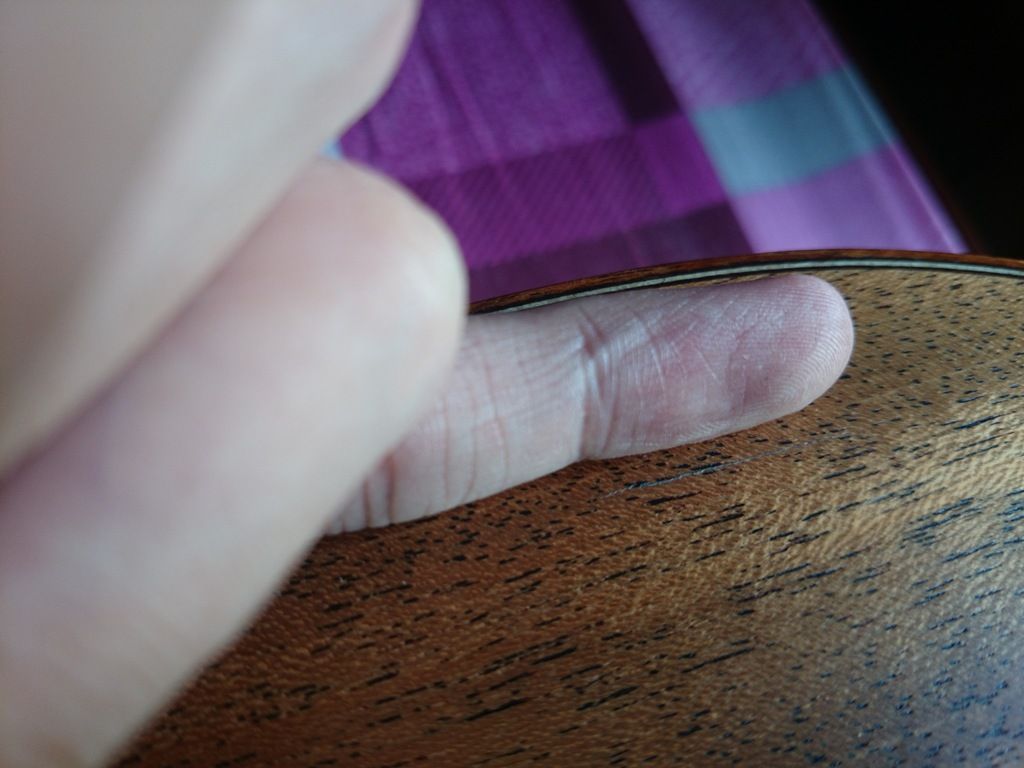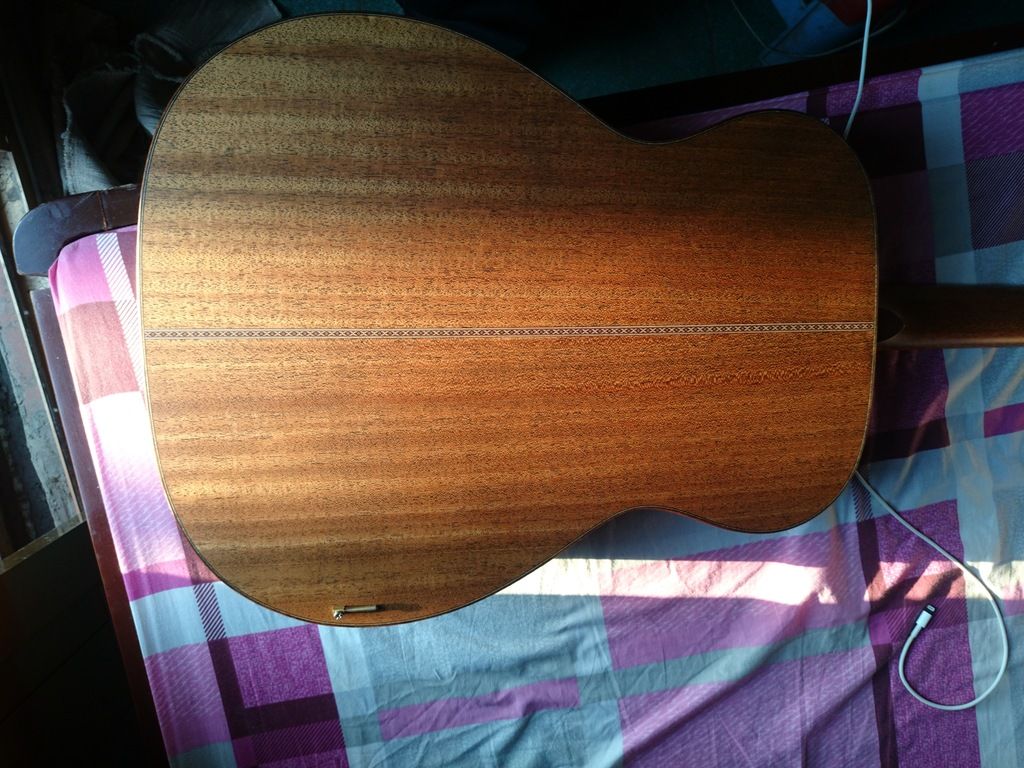 *the metal piece to point the location of the crack